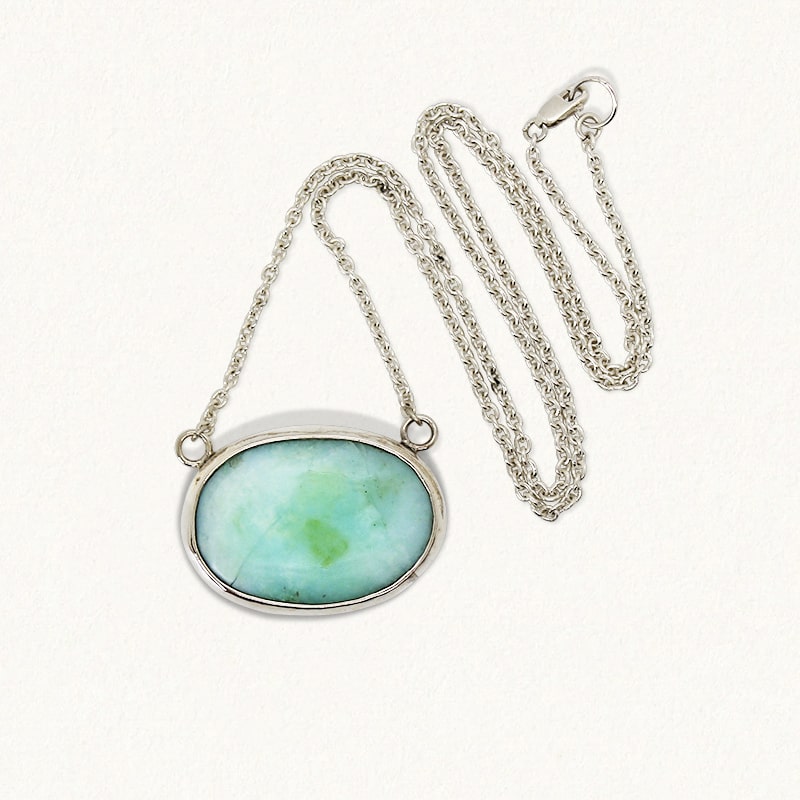 ALCHEMY NECKPIECE: Andean Opal
Design:  Alchemy Necklaces have a natural stone set in a hammered setting to reflect the light of the cosmos and illuminate the gem. An open back allows the gem to radiate against your skin.
Stone:  Natural untreated polished Andean Opal stone.
Material:  Sterling Silver.
Length:  18" Sterling Silver chain.
ONE OF A KIND & HAND CRAFTED WITH LOVE
PERUVIAN OPAL is the stone of inspiration, imagination & creativity. Carrying water energy it brings peace & soothes emotions allowing one to communicate expressively from the heart without fear.