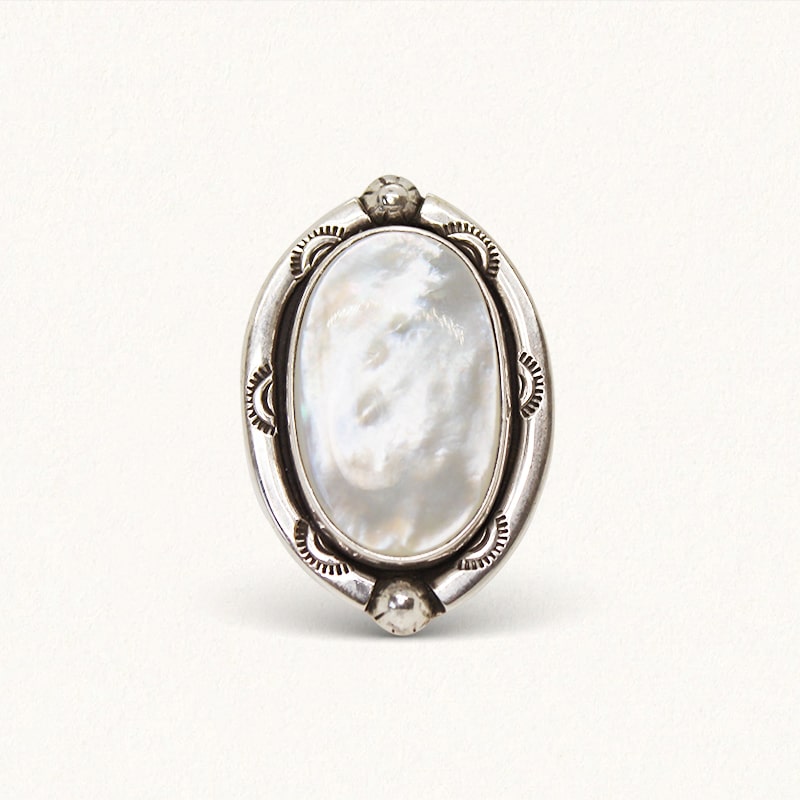 UNIVERSE RING: Mother of Pearl
Design:  Hand stamped crescent moons & radiating sun bursts stamped around a beautiful stone encapsulate the divine feminine & masculine energies of the Universe. All stamps are hand-made & sourced ethically from traditional Navajo stamp makers in the U.S.A.
Stone:  Natural polished Mother of Pearl.
Material:  Sterling Silver.
Size:  8
ONE OF A KIND & HAND CRAFTED WITH LOVE
MOTHER OF PEARL is often used in mystical work & lore to heighten intuition, psychic sensitivity and imagination.  It's believed to offer soothing motherly protection from negative energy, to soothe a disturbed or broken heart and facilitate the easy flow of energy in body and spirit.