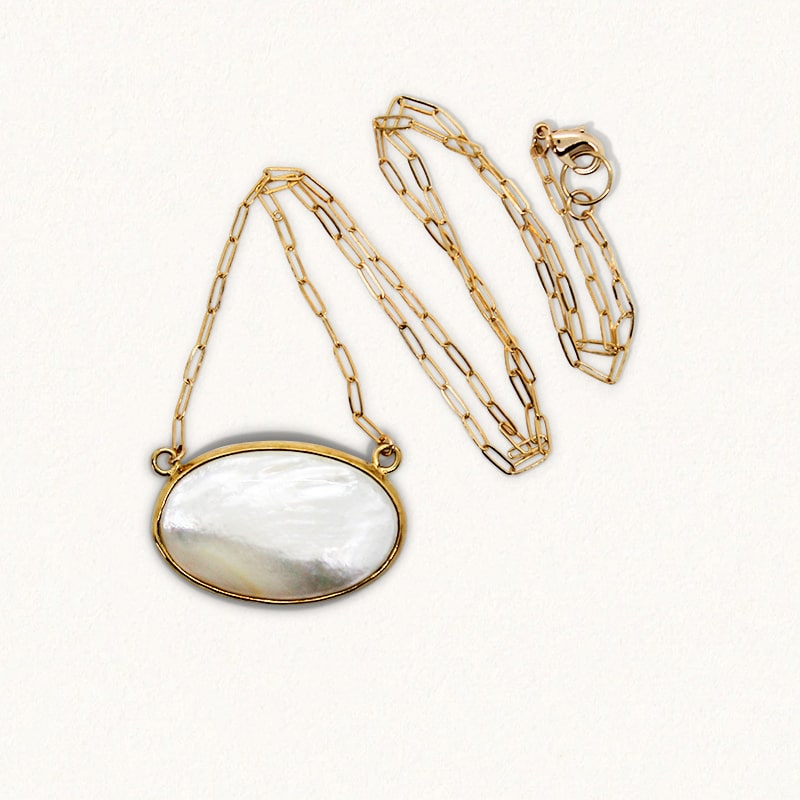 ALCHEMY NECKPIECE: Mother of Pearl
Design:  Alchemy Necklaces have a natural stone set in a hammered setting to reflect the light of the cosmos and illuminate the gem. An open back allows the gem to radiate against your skin.
Stone:  Natural polished Mother of Pearl.
Material: 24k Gold plated over Brass (no base metals).
Length:  18" Gold fill chain.
 ONE OF A KIND & HAND CRAFTED WITH LOVE
MOTHER OF PEARL is often used in mystical work & lore to heighten intuition, psychic sensitivity and imagination.  It's believed to offer soothing motherly protection from negative energy, to soothe a disturbed or broken heart and facilitate the easy flow of energy in body and spirit.