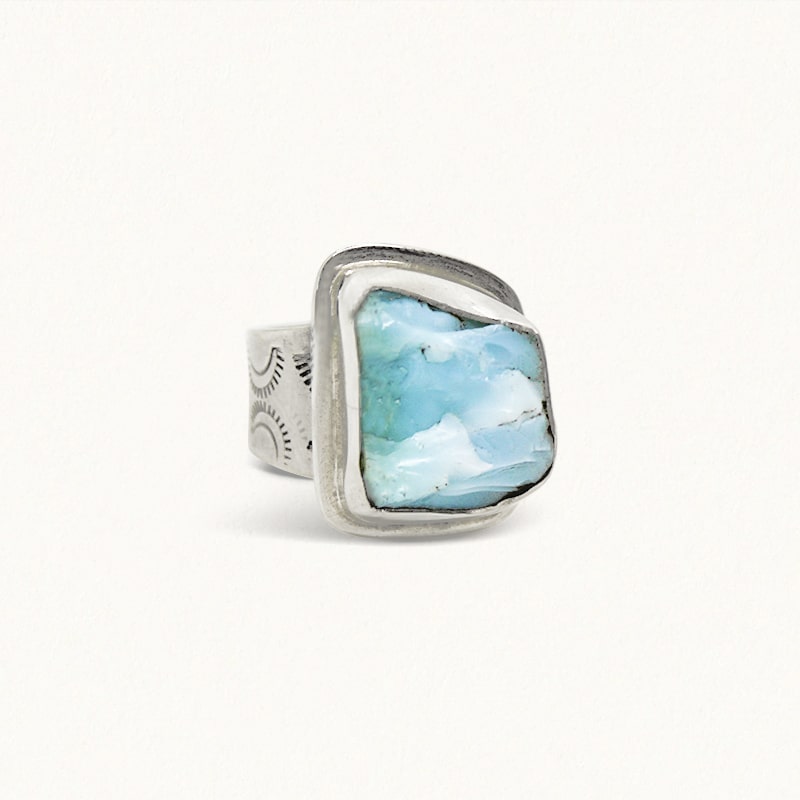 Design: Inspired by Venus, the planet of Love & Beauty, this ring is stamped with crescent moons (feminine) and a central sun (masculine) along the comfortable tapered band. All stamps are hand-made & sourced ethically from traditional Navajo stamp makers in the U.S.A.
Stone:  Natural untreated raw Andean Opal stone.
Material:  Sterling Silver.
Size:  6
ONE OF A KIND & HAND CRAFTED WITH LOVE
PERUVIAN OPAL is the stone of inspiration, imagination & creativity. Carrying water energy it brings peace & soothes emotions allowing one to communicate expressively from the heart without fear.